Meet the STEAM Team at Roseburg Public Schools
Children begin life STEAM-ready. They keenly observe the world around them, ready to connect ideas as they experiment, create, try new things and take things apart. Children learn as they paint, build, dance and explore. It's important to figure out ways to keep this curiosity of learning alive as children grow into adults.
STEAM education can be used in the classroom to nurture curiosity and collaboration. Introducing students to project-based learning that combines various disciplines is the perfect way to engage visual and analytical thinking. This holistic approach prepares today's students with the tools needed to navigate a complex world, preparing them for all types of careers.
To further promote STEAM-thinking in the classroom, Roseburg Public Schools has developed a STEAM Team, an equitable and innovative way for in-classroom teachers to access STEAM-learning tools and to incorporate new activities into curriculum. Members of the STEAM Team rotate between elementary schools throughout the year, engaging students in STEAM-thinking by providing real-world experiences.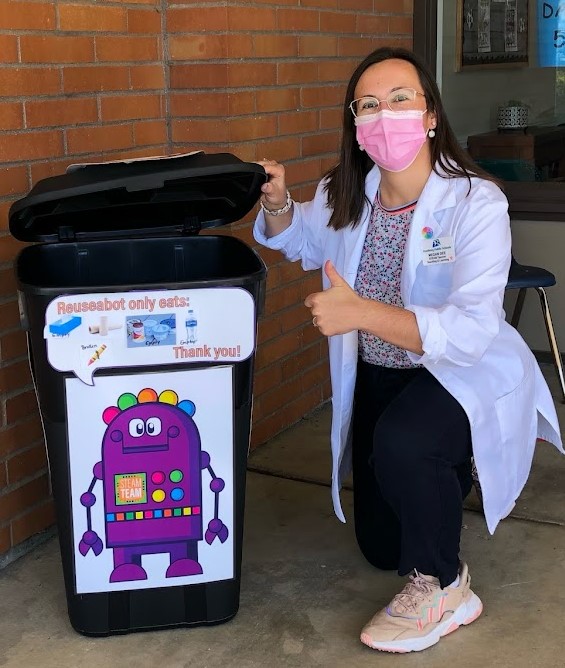 Please meet the newest and dedicated members of the STEAM Team!
Megan Dee brings an arts and technology background to the STEAM mix and is excited to learn so much more about STEAM from her team along with the students. She is enthusiastic about project-based, hands-on learning experiences for kids. "I hope to inspire students' minds to become young engineers who learn how to develop inquiry-based questions to improve their classroom engagement as they seek answers," she says. She believes people often remember projects, but do not always remember the worksheets they wrote on.
Melissa Plummer adds a strong math background to the mix. She joins the team with 26 years of experience as an educator. She spent seven of those years traveling around the country working with the Teachers Development Group as a Math Professional Development Specialist. She also has participated in projects focused on art. "I believe strongly and have worked hard in my career as an educator to ensure that all students have equitable access and opportunity," Plummer shares. "I see this role as a way to work toward this goal in new ways in my own community."
Amy Rodriguez has been an educator for 25 years and brings a varied background to the team. She has taught all grade levels up to high school during her career. She has been in our community for twenty years and currently has two children who attend local middle school and high school. Rodriguez adds, "I am excited to engage, inspire, and empower our community of learners in thinking, collaborating, and innovating through exploration or real-world project-based experiences." She looks forward to the opportunities to teach STEAM to students.
Amanda Brown has been teaching for seven years. "I am passionate about teaching and strive to learn new things each day," she says. She brings great variety to the team with a background in teaching high school Spanish, special education and preschool. She has always worked with children and believes strongly that every student can learn.
This team of talented teachers works together to create engaging learning experiences for students. To help support the curriculum of the STEAM Team's mission, the Umpqua Valley STEAM Hub's Resource Lending Library provides resources and tools. An inventory of nearly 300 items such as an egg incubator, drone, programmable robots, Vernier data collection probes and more is available to the team. The Umpqua Valley STEAM Hub also supports the team with ongoing professional development.
The STEAM Team even has a robot mascot who needs a name. Please take a moment to help decide the name of the mascot by voting here: https://www.surveymonkey.com/r/RXYK5DC or find the link by visiting the Roseburg Public Schools Facebook page.
We are so fortunate to have a community who invests in the futures of our youth.
For more information about STEAM, resources and more stories about STEAM-thinking, visit www.dcpss.org