Professional Learning (PL) Opportunities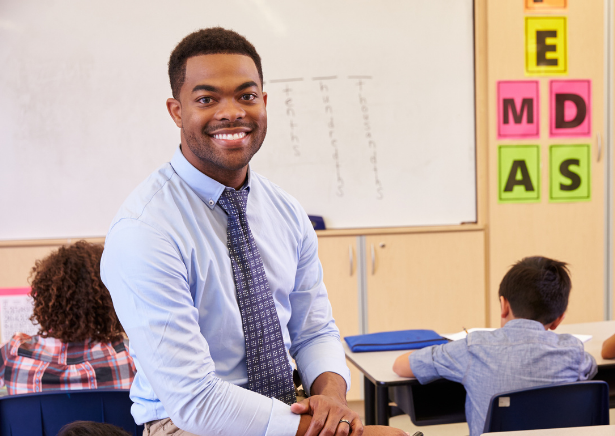 Professional Learning Opportunities in September!
Throughout September
Our summer STEAM Institute was a great success…until we had to cancel the last day due to the extreme increase of COVID cases in our county.
The good news is that all the presenters for that day have agreed to transition their session to a virtual format and have scheduled times outside of the school day to meet the needs of your staff during the month of September. There are two sessions focused on aligning STEAM lessons to the Next Generation Science Standards, one session providing an introduction to Argument Driven Inquiry (suitable for multiple subject areas) and a session on the use of zSpace (units available for checkout through our lending library with new apps available).
Explore the course descriptions and register here: www.dcpss.org/steaminstitute
Sept. 17 – Smithsonian Educator's Day
Educator, Nick Krissie from Oakland will be a presenter! PreK–12 educators from across the nation are invited to participate in this free, virtual conference. Sessions will bring together teachers and museum educators to explore innovative inter-disciplinary lesson design, opportunities to cultivate skill development across content areas, and provide insights into how the Smithsonian tools and resources can enhance learning. In addition, participants will go behind-the-scenes to talk directly with experts, get a sneak peek into upcoming exhibitions, and learn about current research initiatives at the Smithsonian.
Register for Smithsonian Educator's Day here: https://www.si.edu/events/detail/?trumbaEmbed=view%3Devent%26eventid%3D155267204
The Umpqua STEAM Hub and Partners Launch Cohort Two STEAM Champions Professional Development
The Umpqua Valley STEAM Hub is very excited to announce that we will be starting Cohort 2 of the professional development series supporting Elementary/MS STEAM Champions in our schools and classrooms.
Last year's cohort were 19 representatives from the following schools:
Glendale Elementary
Camas Valley Middle School
Oakland Elementary
Fullerton
Green
Melrose
Sunnyslope
Winchester
Tri City
Sutherlin West
These teachers met with colleagues all across the state, became more familiar with the Next Generation Science Standards, experienced examples of quality STEAM lessons, wrote their own lessons and shared them with one another through a web site the UVSH developed for all to access the lessons.
We are now ready to start Cohort 2 to expand the circle. Please share this information with your teachers. We learned this year that the best experience happened with school teams, so we are encouraging you to put a team together at your school. All session are held outside of school time and will be virtual. A stipend of up to $1200 will be offered to those who complete the year.
Get more information and register here to join the team and the fun!
Questions? Contact me at gwen.soderberg-chase@umpqua.edu
---
Ongoing Professional Learning
Ongoing: STEM Happier Hour Chats – First and third Tuesday (4:05 pm to 4:50 pm) K-12 Educators, join informal gatherings designed to connect educators and tap into shared experience and expertise. Each session will have a theme and will provide time to connect in small grade-alike and/or district-similar (urban, rural, larger, smaller, etc.) groups as well as large group. SIgn up: https://bit.ly/3f9x4lx
Ongoing – Cost-Free K-12 Earthquake Science Professional Development Opportunity: The University of Portland STEM Education and Outreach Center offers a self-paced on-line Cascadia Earthquake Education course. Cascadia Earthquake Education course.
Ongoing – Next Generation Science Standards (NGSS) – self paced and ongoing Stanford NGSS Assessment Project
Cornell Labs (Creates innovative K-12 resources that build science skills while inspiring young people to connect to local habitats, explore biodiversity, and engage in citizen-science projects) Ongoing K-12 professional development opportunities: https://www.birds.cornell.edu/k12/professional-development/
Eastern Oregon REN Professional Development YouTube channel has been developed with videos on Zoom tips, virtual tools, and other tricks for distance learning. Check it out here and "subscribe"
---

High School Science for All: the Patterns Approach distance learning resources and webinars.
The "STEM Innovation – High School Science for All" grant provides funding to pay for teacher time to attend the webinars. All Oregon high school science teachers are eligible and welcome to attend and be paid for their time. Registration form.
High School Teachers
Presented by Portland Metro STEM Partnership: