The Umpqua Valley STEAM Hub is an initiative of the Douglas County Partners for Student Success (DCPSS) and supports families, educators, youth-serving organizations and community members to provide inspiring, engaging, authentic STEAM learning experiences for youth in Douglas County, preparing them for future careers and a meaningful future. It advocates for an approach to teaching and lifelong learning that emphasizes the natural interconnectedness of all disciplines of learning with an emphasis on Science, Technology, Engineering, Art and Math. This integrated approach to learning creates problem-solvers, innovators, critical thinkers and collaborative team players, collectively referred to as STEAM Thinking. We are committed to connecting children, families and educators with resources and career-connected learning opportunities to build the skills needed to identify problems and create innovative solutions that lead to personal,social and economic vitality.
The Umpqua Valley STEAM Hub has been a leader statewide in helping to make Oregon Connections (https://oregonconnections.nepris.com) an effective online platform used by educators and students to connect virtually to local industries. Students interact with career experts through scheduled, live, virtual field trips and chats. They can also access the video library of all previously held sessions. We support the availability of a platinum license for all educators in Douglas County to access the premier features of Oregon Connections.
Several local partners have offered live, virtual sessions on Oregon Connections including Con-vey, Wildlife Safari, Swanson Group, Douglas County Museum, FCC Commercial Furniture, Umpqua Economic Development Partnership, Umpqua Valley Arts Center, BP Media, Oregon Department of Fish and Wildlife, Umpqua Community College, Douglas Rural Fire Department, Oregon Serigraphics, Sutherlin Public Library, Reustle Vineyards, Oregon Army National Guard, and Fabform Industries. Since the first Douglas County virtual field trip in March 2019, over 5,400 students have been reached through 28 sessions offered locally.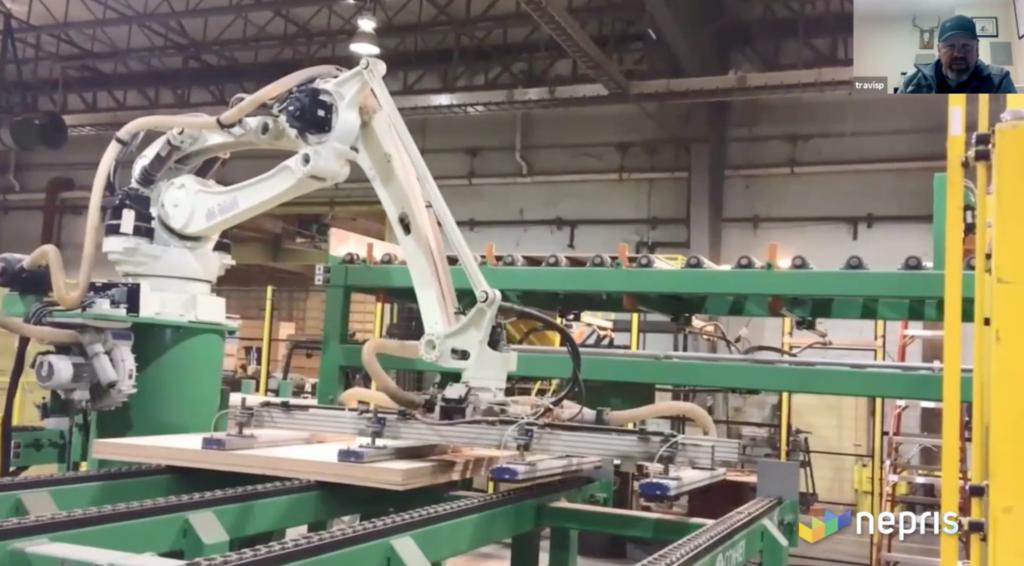 Travis Pritchet, Plant Manager at Con-Vey, sees Oregon Connections as a way to reach potentially hundreds of students and let them know there are plenty of good, well-paying jobs right here in Douglas County.
"It has challenged us to re-think how we have done school tours in the past. When you get down to it, that's what we have to do to succeed in business, come up with a better solution and execute it better than anyone else. So, to turn that attitude around and apply that to something internal like this was very rewarding. Since then, I have been involved in several virtual classroom presentations nationwide talking to kids about vocational opportunities."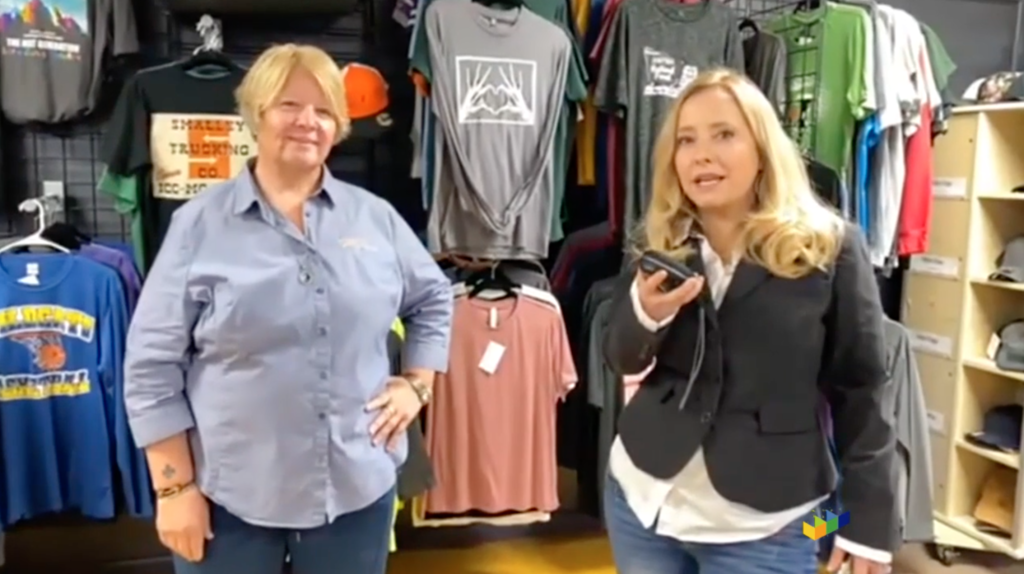 Stephanie La Fleur, owner of Oregon Serigraphics, offered her first session on January 25, 2022. Eight (8) classrooms attended virtually and were able to ask live questions. "We could 'feel' the wheels turning for students participating. School age is a time for exploration and discovery and to be asking 'what interests us?' We humans need exposure to see what inspires us. We can't know that without exposure and encouragement," she offered.
So why should industry engage in and support Oregon Connections?
"We have to re-build our vocational workforce training in this country and unless we can get kids excited about the opportunities it's going to be an even harder road," shared Pritchett.
La Fluer added, "As a business owner, I have a responsibility to invest in my community – the more we invest, the richer our communities become. Part of that responsibility is educating young folks about the infinite career options available to them. Young folks need to learn how to 'work' if they are to succeed in life – regardless of what profession they choose. And they need to know there are many routes to those professions – but without general work experience – they face a great deal of competition."
What's coming up in Oregon Connections?
There are multiple virtual career events coming up in Oregon Connections. A wide variety of career sessions are planned on multiple days and times throughout each event. Educators can pick and choose sessions that best fit their schedule and students' interests. If an educator can't attend a live session at the scheduled time, all sessions are recorded and available in the video library after the event. Sessions for Oregon STEAM week will be scheduled in the near future. If you are an industry professional who would like to feature your career during STEAM week, connect with the Umpqua Valley Steam Hub team. Educators or industry can email dcoregonconnections@gmail.com for more information or to volunteer for a session.
The Umpqua Valley STEAM Hub is available to offer these participating organizations ongoing support and provide hands-on learning tools from our Resource Lending Library as well as additional professional learning opportunities. Besides the statewide community of learners, we are supporting local conversations and planning to coordinate learning across our out of school STEAM partners.
For more information about STEAM, resources and more stories about STEAM-thinking, visit www.dcpss.org.